3 Detrimental Root Canal Aftercare Mistakes To Avoid
Posted on
November 15, 2017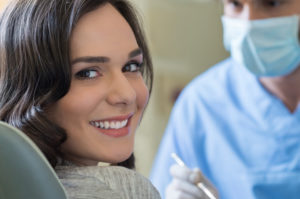 Tooth decay is 20 times more common than diabetes and 5 times more common than childhood asthma, which is why it's important to practice proper dental hygiene. With proper hygiene one can avoid invasive procedures like root canals, which are designed to help save a from tooth decay.

If a root canal is unavoidable, it's important to be aware of the proper care to take when allowing your root canal area to heal. Here are a few common care related mistakes to avoid after getting a root canal.

Eating Crunchy Foods
Some patients think they can get away with returning to their normal diet immediately following the procedure if they chew on the other side of their mouth. However, eating hard or crunchy foods increases the risk of damaging the temporary filling. It's better to avoid the risk altogether and stick to only the foods your dentist approves of.

Not Brushing/Flossing With Caution
As with almost any type of dental procedure, it's important to brush and floss with extreme caution in the following days. This is to ensure the wound heals properly and doesn't re-open or become infected. Make sure to still give proper care to surrounding teeth and gums, but take your time in doing so. An extra minute spent brushing could save you a trip to see an emergency dentist.

Not Knowing When The Pain Indicates A Problem
Finally, it's important to address the issue of pain. While it's almost inevitable that patients will experience pain after their procedure, it's critical to understand the distinct difference between a normal level and a higher or more severe level of pain. Your pain level may be indicative of a serious underlying problem or complication with the procedure. If you're following all of your dentist's instructions and taking good care of your teeth, but still experience a severe and long-lasting level of pain, contact an emergency dentist immediately for further evaluation.

Ultimately, being aware of these common mistakes is the best way to help root canal aftercare. Never be afraid to discuss concerns and questions with your dentist before the procedure.