Reasons Your Dental Crown Might Cause You Pain
Posted on
November 17, 2016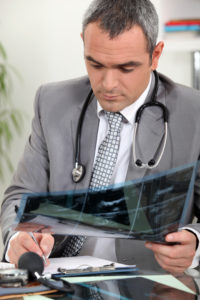 Dental crowns may often be seen as a cure-all to a tooth problem, but the reality is that dental crowns can become problematic just like any other tooth can. While it's totally normal for you to experience some light discomfort following a crown procedure, it should not continue to be painful.
If you do have pain following a permanent or temporary crown, it could be a result of any of the following things:
1. Bite changes: If you are experiencing tooth pain after your crown was placed; it is most likely due to a change in your bite. Even a slight change can lead to pain. A simple bite adjustment will typically alleviate any issues.
2. A cavity: Even with a crown; your underlying tooth can develop a cavity. Although less common, proper oral hygiene with regular visits to your family dentist will help reduce the risk.
If you feel there is a problem it is important to talk to your dentist as soon as possible. Without proper attention, bacteria from the decayed tooth can cause nerve tissue to become inflamed and even more painful. This will result in a root canal or even removal of the entire tooth.
3. Nerve pain/discomfort: A crown is rarely performed on anyone with a normal, healthy tooth. Often the tooth has been compromised due to breakage, cracks, decay, having had root canal treatment or another issue.Although there are times when a tooth will need a root canal before a crown is placed, that is not always the case. Even if not indicated when the crown is placed, the tooth is still at risk of having complications and the nerve may not respond well to treatment. If you start to have extreme hot/cold sensitivity or pain to biting, contact your dentist for an immediate evaluation to determine the problem and proper treatment.
4. Gum disease: The pain might be because of inflammation of the gum and tissues that surround and support the teeth. Gum disease, or periodontal disease, is extremely common and affects 47.2% of adults over age 30. To prevent gum disease, brush and floss properly, use an antibacterial toothpaste and mouthwash to kill bacteria, and stay on top of your dental visits for cleanings and checkups.
If you have any of these problems, it is important that you follow up with a top-notch dental practice. Hudson Family Dental can help locate the source of your pain, recommend the proper treatment and work to restore damaged teeth. help locate the source of your pain, recommend the proper treatment and work to restore damaged teeth.